Lessons for Engaging Students in Argumentation
Free Virtual Workshop for Grade 6-12 Educators

December 13, 2023 4:30-5:30 pm ET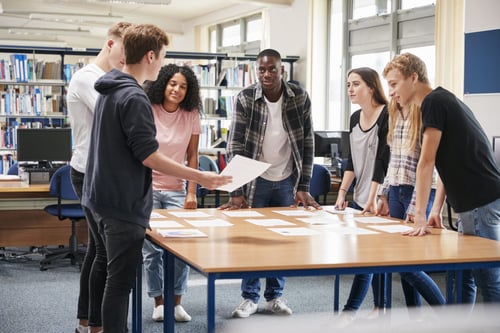 Looking for lesson plans that encourage students to form evidence based claims on social and environmental issues? Join us on Wednesday, December 13th from 4:30 -5:30 pm EST for a free webinar, where we will share classroom activities that you can use in your classroom to help your students improve their argumentation skills.
During this interactive session, you will participate in lessons that get students researching, analyzing information, identifying bias, forming arguments, and defending their positions using evidence.
Teaching students the skills needed to construct credible arguments is both a key part of NGSS and an important element of developing global citizens who can tackle complex challenges. Register today and walk away with classroom-ready lessons that will elevate these critical skills in the classroom and beyond. This session is perfect for middle or high school science, social studies or English language arts teachers.
To register, fill in the information below & click submit:
All participants will receive:
Our Teaching Population lesson pack with 62 of our "best of" hands-on lesson plans for grades K-12.
A certificate of completion, showing a 1-hour virtual PD.
Access to online tools such as interactive slides and docs to enhance student learning.
"The workshop I participated in was absolutely amazing. The information presented was so useful and I can't wait to incorporate it into my classroom. I was glad that many of the activities were on Google docs and so it could be easily accessed for later use!"
- PopEd webinar attendee