Free Virtual Workshop for K-8 Teachers
SEL Activities for Global Citizenship and Environmental Literacy
Thursday, September 29th, 4:30-5:30 pm ET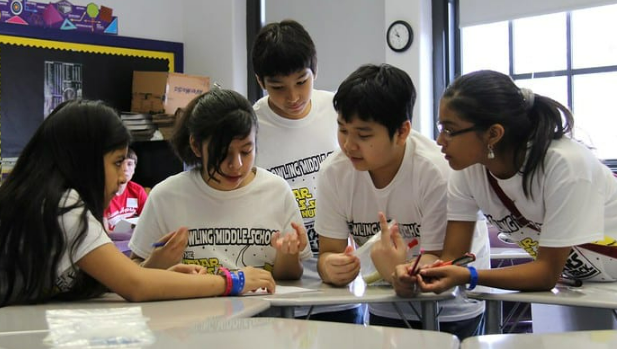 Image credits - Students working together in classroom (2013-01-26 Education Rainbow Challenge 238 by dynamojon is licensed under CC BY-SA 2.0)
On September 29th, PopEd will host an interactive webinar to share lessons that promote SEL skills while addressing global issues in the K-8 classroom.
Social Emotional Learning (SEL) is key to any successful classroom. SEL brings academic benefits while promoting self awareness, building relationships, and guiding students in responsible decision making. All of these skills go hand in hand with teaching students how to become engaged and thoughtful global citizens. Join us for lively conversation, great materials, and innovative ideas that will start your school year off on the right foot.
REGISTER TODAY!
All participants will receive:
Our full K-12 curriculum, Teaching Population: Hands-on Activities (over 60 lesson plans!).
Certificate of completion, showing 1-hour virtual PD.
Access to all digital tools for integrating technology into your classroom.
We're excited for you to join us on September 29th.
"The workshop I participated in was absolutely amazing. The information presented was so useful and I can't wait to incorporate it into my classroom. I was glad that many of the activities were on Google docs and so it could be easily accessed for later use!"
- PopEd webinar attendee