Take Learning Outdoors this Earth Day
Free Virtual Workshop for Grade K-8 Educators

April 18, 2023 7:00-8:00 pm ET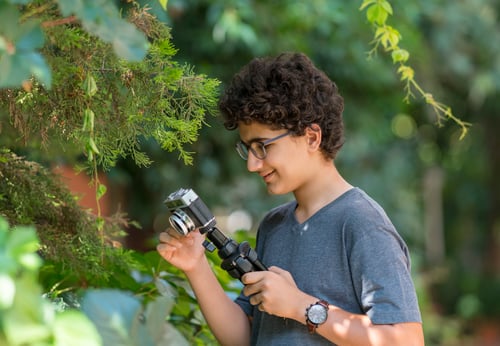 Looking for easy-to-implement learning activities that will get your students exploring connections to nature and their communities this Earth Day? Better yet, want tips on how to take these lessons outside?
Join us on Tuesday, April 18th for a free webinar, where we will explore activities that get students moving and thinking critically while investigating the impact of human population on ecosystems. During this interactive session, we will share easy adaptations for bringing learning outside, as well as digital tools to enhance student engagement.
Register today and walk away with lessons that are fun and filled with content, as well as tips and strategies for taking learning outside the walls of the classroom. Perfect for Outdoor & Environmental Educators, Camp Administrators/Directors, Elementary & Middle School Science Teachers, and Nature Schools/Programs.
To register, fill in the information below & click submit:
All participants will receive:
Our Teaching Population lesson pack with 62 of our "best of" hands-on lesson plans and activities for grades K-12.
A certificate of completion, showing a 1-hour virtual PD.
Access to online tools such as interactive slides and docs to enhance student learning.
"The workshop I participated in was absolutely amazing. The information presented was so useful and I can't wait to incorporate it into my classroom. I was glad that many of the activities were on Google docs and so it could be easily accessed for later use!"
- PopEd webinar attendee